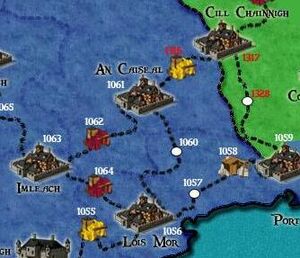 An Caiseal (in English, Cashel) is an orchard town in Ireland, located in the county  of Laighean. An Caiseal is noted for taverns that never run out of beer.
Former mayors include:
Lia
Hexlynia
Aeryn_sun
Sidhe_hunter
Rolande
Saelav90
O_brien
Evenstar08
Ad blocker interference detected!
Wikia is a free-to-use site that makes money from advertising. We have a modified experience for viewers using ad blockers

Wikia is not accessible if you've made further modifications. Remove the custom ad blocker rule(s) and the page will load as expected.