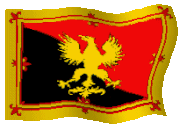 The Knights of the Phoenix (KoP) is a private militia group formed to protect England. The group maintains it's own leadership but requires it's membership to pledge;
Allegiance to England, and to her people, and to their fellow Knights.
To render their life to defend and protect England and her citizens.
To Uphold and Honor the Charter of the Knights of the Phoenix.
To carry out any order given to them by their commanding officer of the Knights of the Phoenix.
Membership Requirements
Edit
To join the group a member must be a permanent resident of England, having been born on English soil or having resided in England for at least 3 months. A member can also not have any serious criminal record in any town or county in England.
Official Forum Edit
Ad blocker interference detected!
Wikia is a free-to-use site that makes money from advertising. We have a modified experience for viewers using ad blockers

Wikia is not accessible if you've made further modifications. Remove the custom ad blocker rule(s) and the page will load as expected.