Sirfuller

—  Preston resident  —

| | |
| --- | --- |
| Sirfuller | Coat of arms |

Personal motto: "Speak Softly and Carry a Big Stick"
Full title
Sirfuller, Lord of Bedford Falls
Place of Residence
(unknown), Preston, County Palatine of Lancaster
Affiliations
none
In-game name
Sirfuller
Account created
2 March 2008
Forum name
Sirfuller

Sirfuller, Lord of Bedford Falls was born in Liverpool, County Palatine of Lancaster, England, on March 2, 1456. He moved to Preston in Late-August 1456 and became engaged to Eve23 in September 1456.
Sirfuller has risen in ranks of Lancaster Home Guard. He serves as a seargent and leader of the Preston Detachment. Sirfuller now serves as mayor of Preston and mines superintendent of County Palatine of Lancaster.
Sirfuller unexpectedly passed away in the early summer of 1457.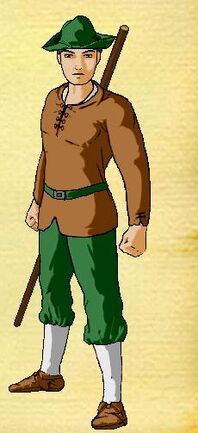 Curriculum Vitae
Edit
Ad blocker interference detected!
Wikia is a free-to-use site that makes money from advertising. We have a modified experience for viewers using ad blockers

Wikia is not accessible if you've made further modifications. Remove the custom ad blocker rule(s) and the page will load as expected.